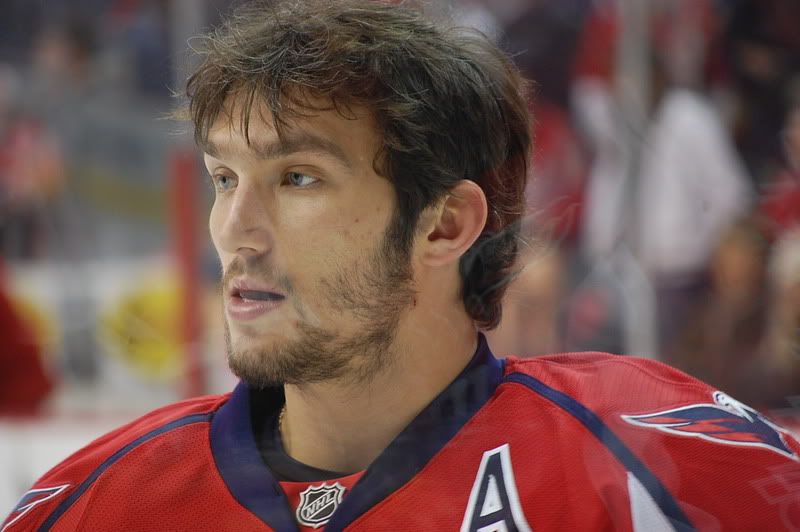 Photo by Marge, our blog reader (Nice pic, Marge!)

Leafs 1, Caps 4.
Two ladies men, Ovechkin and Laich, one on a Russian side and another on American side, each scored a couple tonight... This is what they do, they SCORE!!! :-)

I was really hoping for Alex hat-trick, but 2 goals is good enough...

Wait, good is not good enough... :-)

Oh well, Alex has one more game to get to a number one position in goals before January 1st, 2009...

Ovechkin is second in the NHL in points and second in goals.

Ovechkin was +2, total ice time 20:08, average shift 00:54. Believe it or not, but it was Karl Alzner 22:39 with the most ice time, Mike Green was second, 21:53. Ovechkin was 4th (!) in ice time after Shaone Morrisonn...