Hockey Gods please be with us!

After the 1st:

I really like how the team is playing tonight. Definitely playoff type of hockey.

Can't believe how fugly Cindy was left unattended next to the net. How could you not pay attention to him? Washington on ice when Cindy scored: Fehr, Knuble, Green, Carlson, Perreault.

Pens definitely singling out Green and hunting him. So far Pens coaching is better.


Seek and destroy. Malkin got what he deserved for wearing Penguins uniform. Go Caps!

Today (12/24) there are 16 videos on YouTube 'Alex Ovechkin destroys Evgeny Malkin'




After the 2nd:
Didn't like how Ovi played PP in the first period. When he could shoot, he'd pass, and when he tried to shoot, the defenseman was too close to him. What he whole NHL has understood now is how to play vs. Ovi. At the exact moment he shoots (slapshot or wrist, doesn't matter), put a stick there to block his stick, not a puck, but the stick. So what Ovi could do before passing? At least, at least pretend that you are shooting.

But Ovi did great during the power play when Caps made it even and Green scored on PP. Ovi abandoned the point, went to the net and stayed there. This move totaly screwed Pens special team. All of a sudden Ovi was gone from the point, so where are their pre-game instructions? What to do, who to block, Ovi's not there! And Greenie did it. Thank you, Sir!

Shootout aftermath:


Ovi scores, but it was not enough...

A nice effort by Caps, let me say, awesome effort. We are talking about the team that just had 8 games losing streak.

Go, Caps!



Ovechkin's stats:
After the 1st:
Total ice time 08:20, 7 shifts, average 01:11, PP 03:42, even 04:38, 4 shots on goal, 4 attempts blocked, 1 missed, 3 hits, 1 takeaway, 2 faceoffs lost.

After the 2nd:
2 penalty minutes, total ice time 16:23, 14 shifts, average 01:10, PP 07:34, even 08:49, 4 shots on goal, 5 attempts blocked, 3 missed, 4 hits, 1 giveaway, 1 takeaway, 2 faceoffs lost.

After the 3rd:
2 penalty minutes, total ice time 23:13, 22 shifts, average 01:03, PP 07:34, even 15:39, 5 shots on goal, 5 attempts blocked, 3 missed, 5 hits, 1 giveaway, 1 takeaway, 2 faceoffs lost.


Via HQ Alex Ovechkin
Bonus coverage:
HBO 24/7 Penguins Capitals Ep. 2: Ovechkin at Home from Greg Wyshynski on Vimeo.
Alex Ovechkin Gets A Rough Fisting, Sits Incredibly Close To The TV
Ovechkin is certainly not camera shy (well, at least most of the time he isn't), and his extra airtime during last night's episode allowed hockey fans to get a closer look into the life of the Russian phenom. Things started with a rubdown from a team trainer, which became somewhat awkward when Ovi began moaning and grunting as he received some work on an area that almost turned this from an R-rated show to an X-rated one.
His hamstring massage was followed up by a trip home, where we not only learned that this $124-million man still lives with his parents, but he also sits incredibly close to the television while playing video games.
Photos by Marge: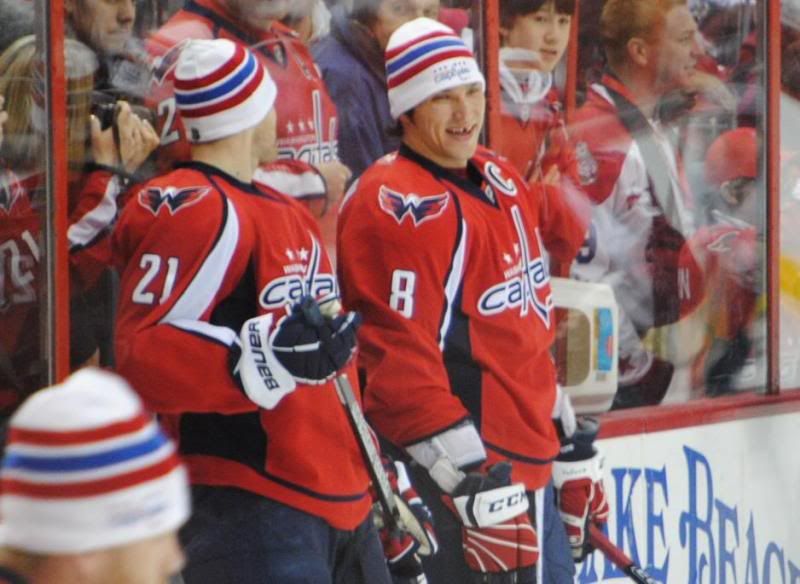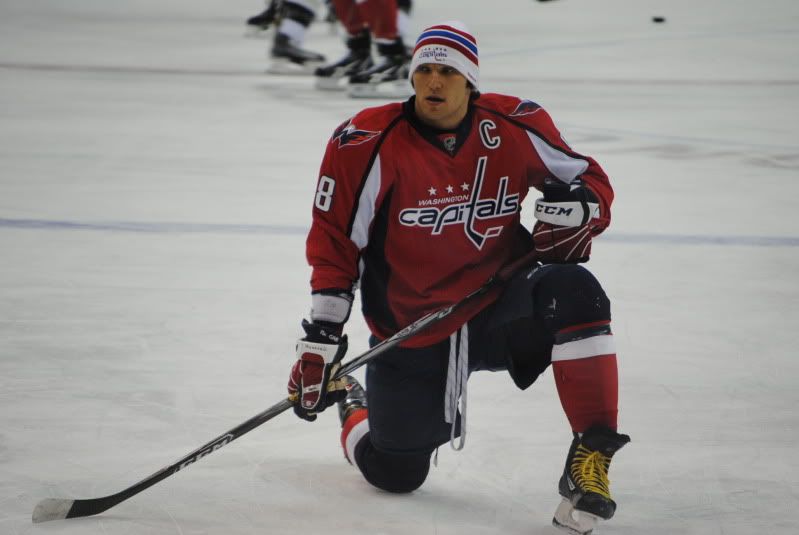 ---
Link to the latest post